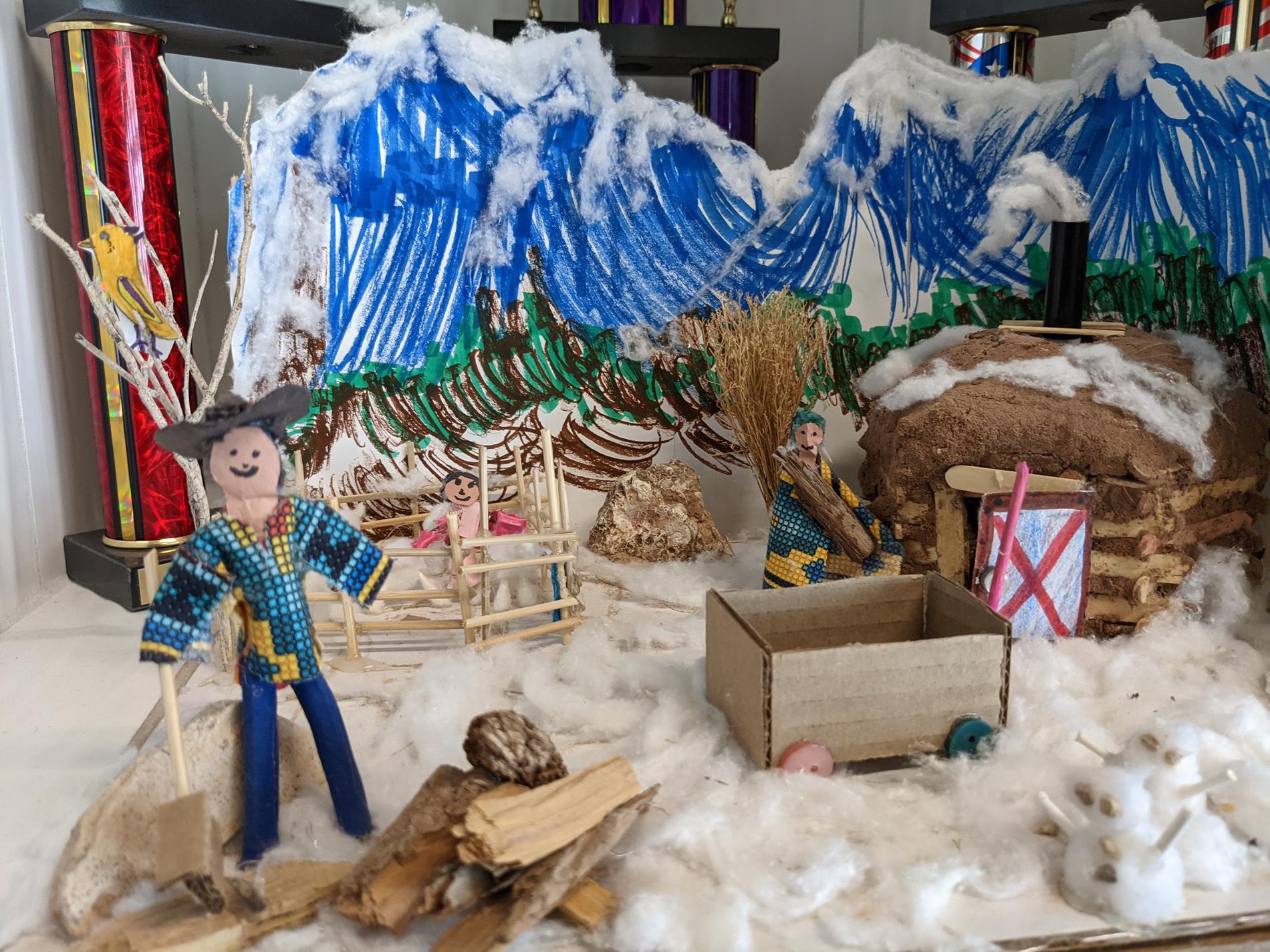 Little Singer Community School prepares students to develop a positive self-image and have better opportunities in life by instilling leadership qualities in them. The Bilingual/Bicultural life-long learning program builds students' character to walk with confidence in the Dine and non-Indian society, through the Dine' concepts of Nitsahakees (Thinking), Na'hat'aah (Planning), Iina' (Life) and Sih hasin (Hope).
The educational program offers the opportunity for students to learn the basic and critical thinking skills and knowledge about democracy and freedom. Parents, staff, Elders and members of the community will model and promote wisdom and tradition of the Dine Culture and Language.
We believe that it is necessary to have the support and involvement from parents, the school board, administration and staff to be effectively creative in the education of our students. The school believes in providing a safe and secure environment where all staff work, communicate and plan together for the benefit of the students.

Little Singer Community School offers a comprehensive curriculum aligned with the Arizona State Standards with a focus on Dine' culture and language. While core academic instruction is identified by subject, critical skills in reading comprehension, written expression, and Dine' culture and language is reinforced across the curriculum. This allows for interdisciplinary connections within the learning process while also providing an increased opportunity for students to make meaningful academic gains and understanding of self.


Below is an outline of tools and resources used to engage students in the subject of English Language Arts. We look forward to providing further insight into our methodology of instruction as we continue to build our academic website for students, parents, and community members.


Units of Study: Reading, Writing and Phonics "Tools, and Methods for Teaching Reading and Writing"
Reading Plus: "Accelerate reading achievement through personalized instruction and intervention" An adaptive independent tool for reading comprehension and vocabulary.
Renaissance Accelerated Reader (AR): "Setting Expectations with students. Renaissance AR "assists to "guide students to become proficient readers with a research-based, empirically supported learning progression."
Grammarly: A grammar and spelling tool to help students "compose bold, clear, mistake-free writing to communicate effectively."
Reading Progress: "A new app available in Microsoft Teams that enables students to independently read aloud, record themselves, and grow their reading skills while allowing educators to better support students' progression"