Little Singer STREAM: Makerspace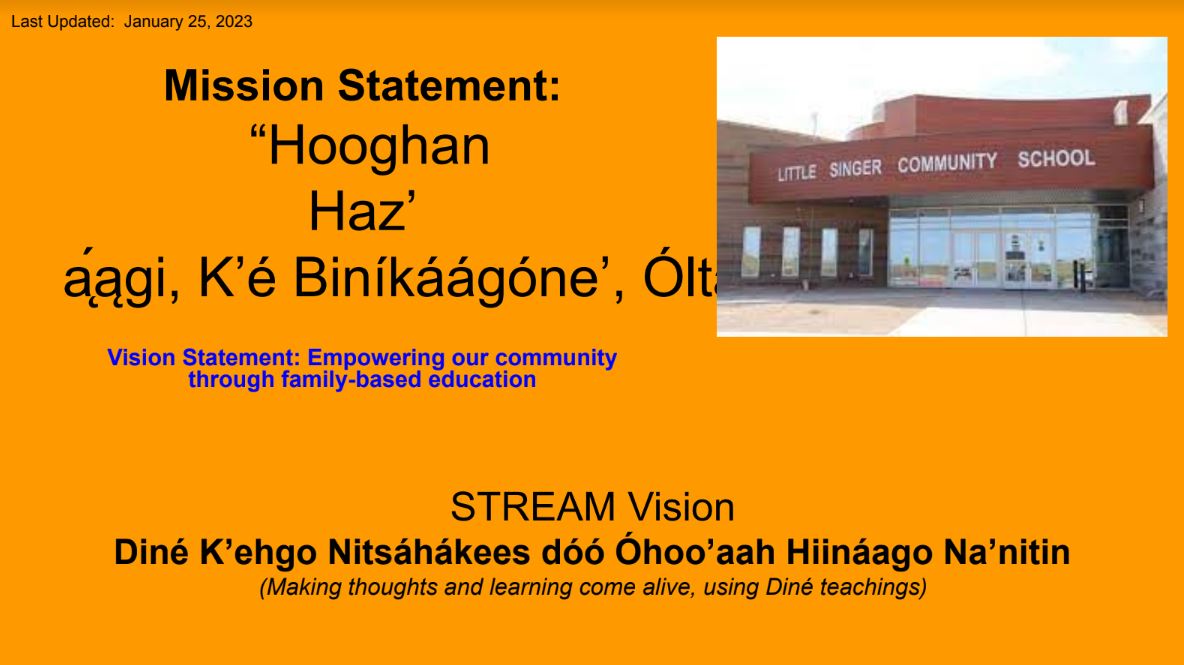 ---
LSCS STREAM: Makerspace:
Thursday, January 26, 2023

Dear Parents/Guardians:

Yesterday, our United States Deputy Secretary of Education, Cindy Marten, heard about our LSCS
STREAM and MakerPlace program's history and effectiveness and was highly impressed. She
provided feedback on how our school is on track with nurturing and cultivating best practices. Attached,
you will see an article about her message and the focus of yesterday's meeting.
Additional Resources:
U.S. Deputy Secretary of Education Cindy Marten to Visit Mesa Public Schools to Kick-off "Raise the Bar: Lead the World" Tour and Highlight Next Education Workforce Model
LSCS STREAM and MakerPlace Program Presentation
A Rural Navajo Reservation Makerspace By Jennifer Miller, Thomas Tomas, Nancy C. Maryboy, and David Begay (Please see attachment below.)
Great work, Little Singer Community School, families, and students!:-)

Sincerely and Respectfully,
Tom Tomas
5th-6th Grade Teacher
Headteacher
Little Singer Community School
cc: Mrs. Etta Shirley, Principal
Scan QR Code for live links: